Current and Upcoming
The Ascent of the Middleman Economy: How middlemen came to be the largest and most powerful companies in the world, why it matters, and what can be done.
October 15, 2021
10:00 AM - 11:15 AM
Amazon and Walmart are the two biggest revenue generators and two biggest employers in the United States. Their founding families are the richest families in the country. Rather than being outliers, they are representative of the rise of a new "middleman economy," one dominated by giant middlemen and the long, complex supply chains they feed. This makes goods cheaper, investment easier, and daily life less onerous for people living in advanced economies, helping to explain how we got here. Yet it has also perpetuated fundamental changes in how the economy works, and for whom. The session will explore how the rise of the middleman economy reduces accountability, increases fragility, and undermines community. On a more hopeful note, the sessions will explore the way government policies, innovation, and individual choice can help to restore a healthier balance, with particular attention to the growing ways people are opting to directly to the source when buying, investing, and giving.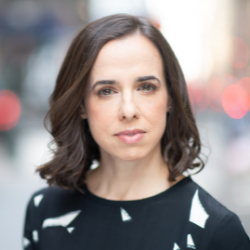 Kathryn Judge is the Harvey J. Goldschmid Professor of Law at Columbia Law School, where she teaches about business organizations, regulatory architecture and design, and financial regulation.
---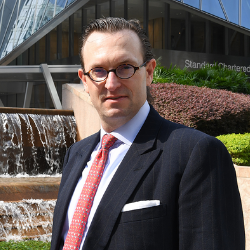 Douglas W. Arner is the Kerry Holdings Professor in Law, RGC Senior Fellow in Digital Finance and Sustainable Development and Associate Director of the HKU-Standard Chartered Foundation FinTech Academy at the University of Hong Kong. In addition, he is Associate Dean (Taught Postgraduate and Development) of the Faculty of Law at HKU and co-founder of HKU's Asian Institute of International Financial Law, as well as Faculty Director and co-founder of the LLM in Compliance and Regulation, the LLM in Corporate and Financial Law, the Law, Innovation, Technology and Entrepreneurship (LITE), and the East Asian International Economic Law and Policy Programmes. Douglas is a Visiting Professor and Senior Visiting Fellow of Melbourne Law School of the University of Melbourne, a Visiting Professorial Fellow of the Faculty of Law of UNSW Sydney, a non-executive director of NASDAQ and Euronext listed Aptorum Group, an Advisory Board Member of the Global Impact FinTech (GIFT) Forum, Policy 4.0 and of the Centre for Finance, Technology and Entrepreneurship (CFTE), and co-founder and an executive board member of the Asia Pacific Structured Finance Association. In 2020 he was awarded an inaugural Hong Kong Research Grants Council Senior Fellowship to study the role of digital finance in financial inclusion and the UN Sustainable Development Goals. Douglas has published eighteen books and more than 200 articles, chapters and reports on international financial law and regulation, including most recently Reconceptualising Global Finance and its Regulation (Cambridge 2016) (with Ross Buckley and Emilios Avgouleas) and The RegTech Book (Wiley 2019 (Janos Barberis and Ross Buckley). His recent papers are available on SSRN, where he is among the top 50 authors in the world by total downloads, as well as among the top 15 law authors. Douglas led the development of Introduction to FinTech – launched with edX in May 2018 and now with over 100,000 learners spanning almost every country in the world – and the foundation of the edx-HKU Online Professional Certificate in FinTech. Douglas was an inaugural member of the Hong Kong Financial Services Development Council (2013-2019), served as Head of HKU's Department of Law and as Director of the Duke-HKU Asia America Institute in Transnational Law (2005-2016). In addition, he has served as a consultant with, among others, the World Bank, Asian Development Bank, UN, APEC, Alliance for Financial Inclusion, and European Bank for Reconstruction and Development. He has lectured, co-organised conferences and seminars and been involved with financial sector reform projects around the world. Douglas has been a visiting professor or fellow at Duke, Harvard, the Hong Kong Institute for Monetary Research, IDC Herzliya, McGill, Melbourne, National University of Singapore, University of New South Wales, Shanghai University of Finance and Economics, and Zurich, among others.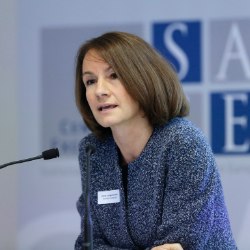 Katja Langenbucher is a law professor at Goethe-University's House of Finance in Frankfurt, affiliated professor at SciencesPo, Paris, and long-term guest professor at Fordham Law School, NYC. She has held visiting positions at Sorbonne; WU Vienna; London School of Economics; Columbia Law School and Fordham Law School (Edward Mulligan Distinguished Professorship); a Bok Visiting International Professorship at PennLaw, Phildalphia, is upcoming in 2022.
Katja has published extensively on corporate, banking and securities law. Her research projects focus on bank corporate governance, FinTech, and Artificial Intelligence. Currently she is working on the EU Commission's Proposal for an AI Act and what this entails for algorithmic credit scoring.
She is a member of the German BaFin's supervisory board (Verwaltungsrat), of the German Federal Ministry of Finance's working group on capital markets law and of the Conseil d'administration of the Fondation Nationale de Sciences Politique. Katja was a member of the supervisory board of Postbank (2014-18) and of the EU Commission's High Level Forum on the Capital Market Union (2019-20).
---